Peroni Nastro Azzuro underwent a rebrand and with it they needed a product imagery overhaul for their social channels. We needed to create multiple situations depicting the Italian Peroni lifestyle for both the new bottle and hexagonal base glass.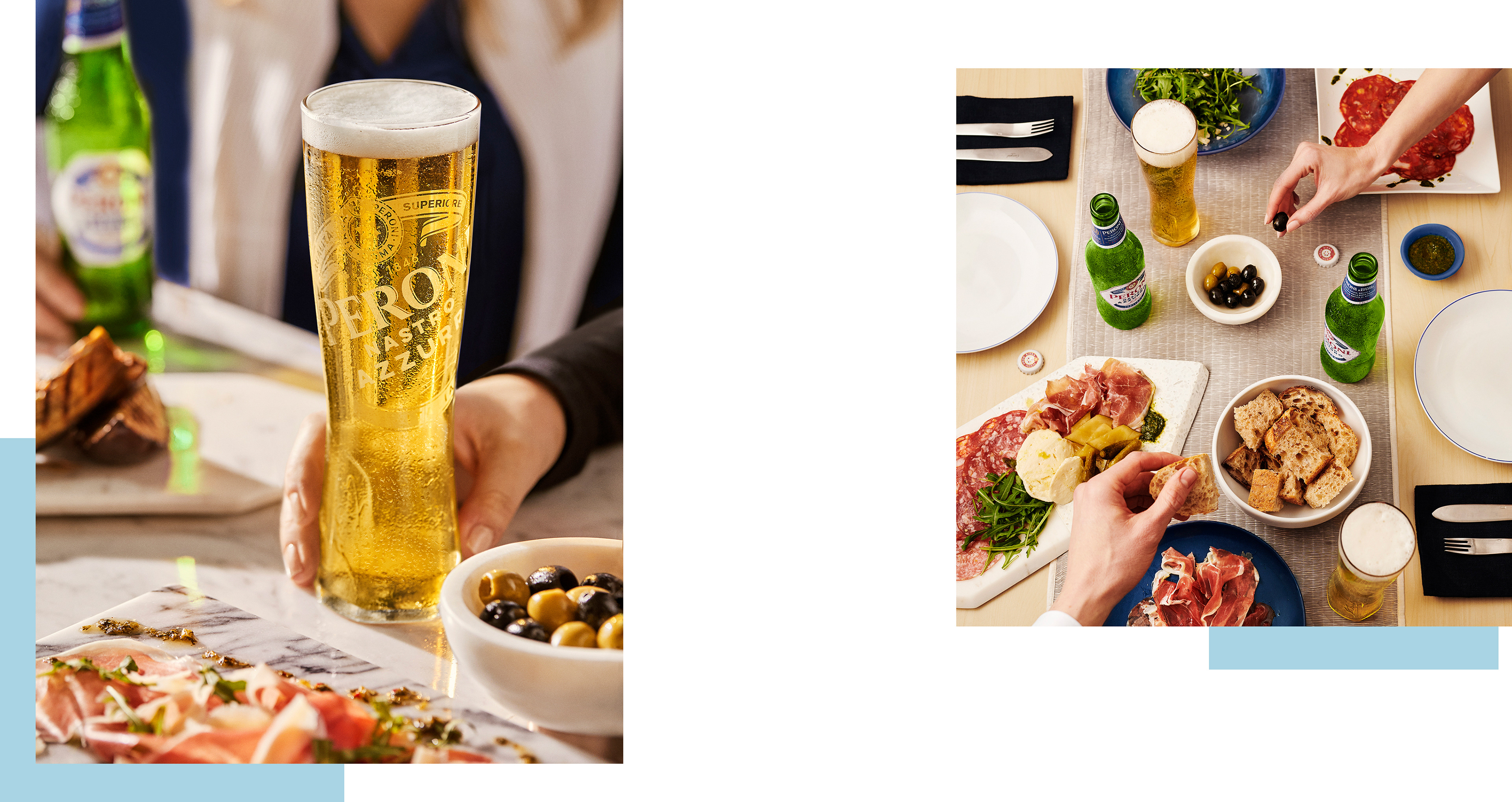 Across a three day shoot, we recreated a beautiful Italian sunset/evening scene, where we captured multiple setups of the aspirational Peroni Nastro Azzuro lifestyle. Making sure the new bottle and glass were the heroes and always the prominent feature.
Peroni Nastro Azzuro's now have a huge suite of beautiful imagery to reinvigorate their fantastic brand. They will be rolled out across all  social communication across the year.